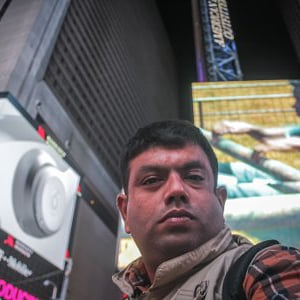 Parth Bhatt
---
Biography
As an artist, my story is rather unremarkable. I have never spent time in a prison or a mental institution. I don't throw myself into my work to compensate for a lost love. In fact, I haven't even had any formal artistic training.
I love to travel, and I use photography to share my journeys with others.
I am interested in what's important to people in their everyday lives, especially those of different cultures.
The most important lesson I have learned from my travels is to find beauty in the charmingly simple bits and pieces of life. The routine pattern of each day is truly extraordinary if you take the time to observe it.
Contact